NMS Employment Opportunities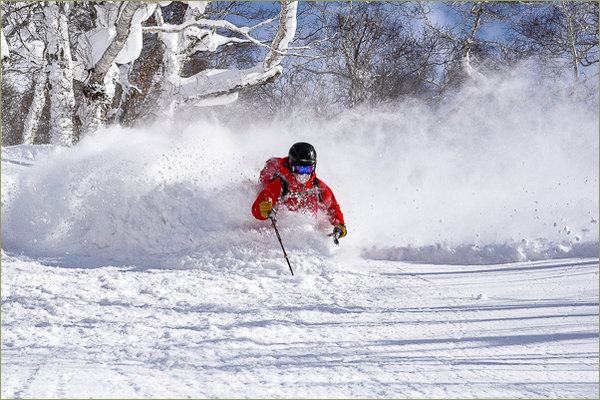 Position: Office Manager
Location:
Leavenworth, WA
Time Commitment:
32-40 hours/week
Compensation:
$18-20 starting salary w/ reevaluation after 4 weeks worked.

Up to an additional $6 per hour performance bonus following 4-week trial.

2 weeks paid vacation & up to 4 weeks unpaid vacation.

Annual opportunities to participate in rock, alpine, and ski trips domestically and/or internationally
Join our small, dynamic and energetic team bringing world-class climbing and skiing experiences to our clients while living in Washington state's biking, climbing , skiing, boating, and trail running mecca of Leavenworth.
Premier mountain guide company Northwest Mountain School (NMS) is seeking to fill a key position in its office. The Office Manager is charged with insuring the smooth operation of NMS administrative functions including customer service, assisting our clients with booking trips, and communication between our guides and our clients. The ideal candidate will posses impeccable integrity, the ability to work independently, have excellent attention to detail, and be reliable with great follow-through. Additionally, we seek candidates that are able to work with standard Mac office software, are passionate/knowledgeable about climbing & skiing, have excellent interpersonal skills and are looking for a stable/long term position. 32-40 hours per week (Monday-Friday). Starting pay is $18-20/hour DOE with potential for significant increases in compensation/benefits depending on experience & efficacy. We are seeking to create a mutually beneficial, long-term, working relationship with someone who would like to become an integral part of our team.
NMS is a rock, alpine, and ski guide service started in 1994 and run by John & Olivia Race, both IFMGA guides. We provide climbing and skiing experiences to over 1000 people per year both internationally and locally in the Pacific Northwest. While seasonal in nature our program offerings take place year round. As a guide service we focus on teaching people the skills they need be self-sufficient in the mountains, minimizing our environmental impact, and making substantive contributions of time and resources to our local community. Our guides are among the most experienced in the business, with the majority either currently licensed as IFMGA guides or certified in one or more AMGA disciplines and on track to reaching IFMGA status.
Our little mountain town of Leavenworth, WA is the ideal basecamp for an active/balanced lifestyle. There are incredible mountain bike and nordic ski trails, single and multi-pitch climbing routes and whitewater and flat water river stretches all within 1-5 miles of our downtown office. It is not a stretch to say you can easily get an exhilarating workout in either before or after work, or even on your lunch break. Leavenworth is also home to a thriving community of outdoor lovers, and an idyllic place to raise a family.
Office Manager Position Summary
Prime responsibility for insuring the office operations of NMS. Insures accurate and professional implementation of policies and procedures related to sales, customer service, and transaction processing. Leads communication and coordination between NMS, our clients and our guides.
Customer Service
Follow all customer service procedures; suggest modification and improvements to those procedures

Via phone: Answer all incoming phone calls in a timely manner. If a message is left, return it if at all possible the same day, or worst case, the next business day.

Via email: Monitor all incoming emails at least every two hours during working shift. Respond within one business day, even if it is to acknowledge receipt and provide an estimated time when we will respond more fully.

In person: Greet all visitors promptly and professionally; assist them as needed.
Transaction Processing
Follow all transaction processing procedures; suggest modification and improvements to those procedures.
Sales
Follow all sales procedures; suggest modification and improvements to those procedures.

With the best interest of the company and the client in mind, strive to maximize sales revenues.
Facilities and Security
Insure the office is opened and closed in line with policies and procedures.

Perform routine cleaning and maintenance of the office.
Safety
Safety is our number one priority. Follow all policies and procedures. Report any safety incidents or concerns immediately.
Accuracy
In all matters, including transaction processing, strive for a high degree of accuracy.
Procedures
Follow all established procedures. Help to establish new procedures as directed and needed. Suggest changes and improvements.

Insure proper documentation of procedures; make sure documents are up to date.
Reporting
As directed, produce timely and accurate reports.
Office Manager Qualifications
The Ideal Candidate has the following Qualifications
Exhibits a high degree of integrity and professionalism

Excellent communication, interpersonal, organizational, analytical and time-management skills

Demonstrated ability to be self-motivated, organized, and work independently

Reliability and follow-through

Excellent written and verbal communication skills

Excellent interpersonal skills

Problem-solving skills

Flexibility

Ability to use Mac office computer software

Knowledge of climbing and back country skiing

Interest in long term employment and in building a mutually beneficial working relationship
To apply for Office Manager position
Please send a cover letter, resume, a list of five references with contact information including a current or past supervisor to:
info@mountainschool.com
. Please include "NMS Office Manager Application" in the Subject line of the email.